There's no shortage of articles about how Sam Zell botched (yes, they all use the word botched) the sale of our beloved Cubs. Most of them focus on Zell and his foolish attempt to sell Wrigley separately like a spare part, the convoluted broadcasting contracts that further slowed the deal, and the $150 million price drop to $845 million from the astronomical billion-dollar milestone the baseball/business world had anticipated.
But who cares about Zell? When the sale finally goes through (and I'm sick and tired of people positing that it is final—it still has to clear the bankruptcy court on 8/31 and the MLB owners, possibly at meetings in November) Sam Zell will be a distant memory, no less forgettable than Chris Stynes.
What I care about is the Ricketts family and the $155 million they saved on this deal.
I know that right now I sound a lot like my wife when she returns from Kohl's, although the most she's ever saved on one trip, I believe, is $60 million. But the Ricketts just saved 15% on the Cubs. Just imagine if they had received the 20% or 30% coupon in the mail!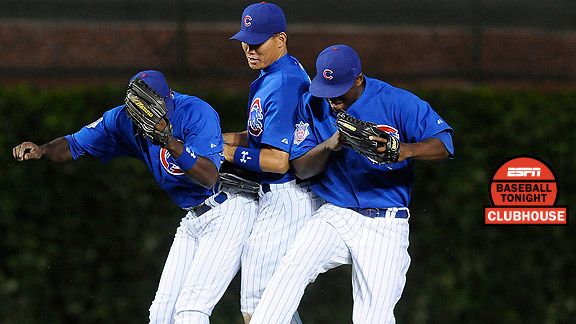 What could the Ricketts do with $155 million? Pay the players for one whole year. Woo hoo! Or they could forgo the savings and double the payroll (minus a couple bucks in luxury tax). Heck, he could send the entire outfield (Soriano, Fukudome, and Milton Bradley) to a deserted island with their 2010 salaries and still have $115 million. Okay, the fact that those three will make $40 million ($18 mill, $13 mill, and $9 mill respectively) is a little depressing.
Look, I know that in this economy, spending $845 million isn't easy on anybody. But Zell owning this team may have just finally paid off, thanks to the same terrible business sense that led him to buy the Chicago Tribune Company in the first place.
Maybe, just maybe, we can afford to pay for (and move on from) some costly contractual mistakes.